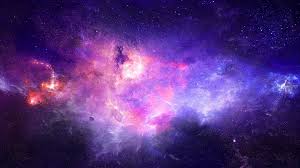 Area DesignerEdit
Doctor of EnvyMUD
DirectionsEdit
Locate the Soothsayer's Wagon.  Enter the wagon, then enter the Soothsayer's crystal ball. 
Edit
Story/HistoryEdit
The area is a representation of the Roman gods and goddesses associated with the pagan horoscope first recorded by the Greeks and later adopted by the Romans. The study and interpretation of the Horoscope was spread throughout Europe through the conquests of the Roman Empire.
==
Mobs of Note
==
Cepheus loads the Sceptre of Might and Polaris loads the Ring of the Universe, the two most compelling items of equipment in the zone. The rest of the zone loads SAC equipment and some mid-level warrior and cleric armor.
General Zone Strategies Edit
Collect the four embodiments of the four seasons, Spring (shoot), Summer (flower), Fall (leaf), and Winter (branch.) These four keys will unlock the trapdoor to the upper universe. They will also unlock the final door at the end of the path of Draco. Beware the several aggressive dragon's heads at the entrance of Cepheus' chambers.
==Equipment==
ITEM
ZONE
MOB
MOB
TYPE
L
ML
CLASS
TAGS
AL
AC
AVG
SAC
ACM
HIT
DAM
STR
INT
WIS
DEX
CON
CHA
MOV
SS
OTH
HP
MAN
REGEN
CONSTRUCTIBLE
COMMENTS
Bow of Sagittarius
Galaxy
Sagittarius
weapon
0
!c
!e
9D3
18
-2
-2
Sting of Scorpio
Galaxy
Scorpio
weapon
15
!e
4D5
12
3
2
1
Big Dipper
Galaxy
Polaris
weapon
0
!mc
3D7
12
4
2
2
weight 30
Comet's Tail
Galaxy
Comet
weapon
0
2D6
7
0
Titanic Bracelet of Virgo
Galaxy
Virgo
wrist
10
!e
3
2
2
-20
age
Ancient Vessel of Aquarius
Galaxy
Aquarius
wand
0
!e
0
0
10 x create water
skull of draco, ugly
Galaxy
Draco
wand
0
0
0
3 x fireball
Wings of Pegasus
Galaxy
Pegasus
wand
0
0
0
2 x cure serious
Arrow of Sagittarius
Galaxy
Sagittarius
wand
0
!e
0
0
3 x lightning bolt
Titanic Belt of Orion
Galaxy
Orion
waist
10
!e
4
2
2
Andromeda's Chains
Galaxy
Andromeda
trash
0
0
0
Scale of Libra
Galaxy
Libra
shield
10
!mtanb
6
-30
-30
Scale of Libra
Galaxy
Libra
shield
0
!mtanb
!e
5
5
5
Scale of Libra
Galaxy
Libra
shield
0
!mtanb
-6
-30
6
-30
Ring of Dignity
Galaxy
Cassiopeia
ring
10
!e
0
11
1
10
Ring of the Universe
Galaxy
Polaris
ring
17
g!
1
30
15
15
Sceptre of Might
Galaxy
Cepheus
light
20
!e
0
5
3
2
Stellar Fragment
Galaxy
Ursa Major
light
0
0
9
1
8
Titanic Tail of Pisces
Galaxy
Pisces (Mermaid)
leg
10
!e
12
-2
-2
-2
shoot, spring
Galaxy
Aries
key
0
0
upper universe key
flower, summer
Galaxy
Cancer
key
0
0
upper universe key
branch, winter
Galaxy
Capricorn
key
0
0
0
upper universe key
leaf, autumn
Galaxy
Libra
key
0
0
upper universe key
Titanic Mask of Gemini
Galaxy
Castor
head
10
!e
8
0
1
-1
Horns of Capricorn
Galaxy
Capricorn
head
0
!mas
!e
4
1
1
Hooves of Taurus
Galaxy
Taurus
foot
10
!mtanb
!e
5
16
1
15
Shell of Cancer
Galaxy
Cancer
body
10
!e
20
-1
-2
-1
Titanic Skin of Leo
Galaxy
Leo
body
10
!e
9
0
-2
Fleece of Aries
Galaxy
Aries
body
10
!e
7
-2
-2
Titanic Arm Plates of Hercules
Galaxy
Hercules
arm
10
wpsr!
!e
5
2
1
1